Amazon is the biggest marketplace in the world. Do you want to sell your products there? You need to do Amazon SEO. The competitions is so tough, that you otherwise needs to pay PPC for every order.
This Amazon SEO guide is for you, that wants to be visible on one of the largest biggest search engines.
Amazon is a unique way of adding one more sales channel to your business. You will be able to sell your products on your own ecommerce site, but also on Amazon. Thereby you can reach a completely new target group.
When your products are live on Amazon's paltform, they will be shown in different product categories and searches. Just like on Google, there is a big fight on being the one in the top. It is not unseen, that you don't sell any products, before you have read an Amazon SEO guide, like this, and implemented it, in your strategy.
Amazon SEO vs Google SEO
And that's when this Amazon SEO guide comes into the picture. You know Google SEO, where we aim to be in the top when people search for one's products. Amazon SEO has the same purpose of getting one's products at the top when people search for them on Amazon.
In many ways, SEO on Amazon is much the same of what we know from Google. In fact, Amazon's algorithm is simpler, making it easier to optimize the common SEO aspects we know from Google. Besides these, however, there are a number of other elements that plays a role, which are not part of Google SEO.
This post will be a form of Amazon SEO guide. I want to focus on the three primary areas you need to work with to get your products at the top of Amazon.
Search Intent On Keywords
Informational ➡️ Navigational ➡️ Commercially ➡️ Transactional
One area where there is a big difference between Amazon SEO and Google is when you need to do keyword analysis. When you do keyword analysis on Amazon, you will primarily focus on product keywords – and maybe a little product category.
On Google, there are four main purposes for categorizing keywords: Informational, navigational, commercially and transactional.
On Amazon, this is very different. You do not search for knowledge, contact information, comparisons or the like. You are looking for a product or a product category, which is important when devising which keywords to optimize against.
People who land on your product pages, on Amazon, are interested in buying. However, if you search on Google, the user may be interested in many different things.
The Importance Of Amazon SEO 2019
You can do search engine optimization on many different platforms – Google, YouTube, App Store, etc. And now also Amazon SEO 2019, if you want to sell your products on their platform.
But why is it so important to work on getting your products visible on search results on Amazon? It is, among other things, because Amazon itself has stated that most sales are made by people searching for the products.
Just like on Google, it is rare for people to go to page 2. At Amazon, only 30% of all searches go to page 2. Therefore, it is alpha omega to be on page 1, and preferably at the top.
The categorization of Amazon products works well, but many use the search engine, as it is most often the fastest and most accurate.
Amazon SEO Guide
Below, I go into depth with the three primary factors that make you visible with your products on Amazon. Have you not yet worked with Amazon SEO? I almost guarantee that you will sell more products after reading my Amazon SEO guide. Of course, it also requires that you take action on recommendations.
1. Content
From Google SEO, we know it's crucial to use the same words as our customers. This means that your website texts must contain the words your customers use when searching for your products. The same goes for Amazon. Here are just some other text fields you have to work with.
Product Title
The product title is paramount on Amazon. It corresponds to your title tag and your H1 headline on Google SEO. Amazon allows you to write a really long title on your product, and here it is really important that you get the keywords that your customers use to find your product. You have both room to include your primary keyword and a number of secondary keywords.
Here it is of course also important that you do not forget that it must be click-friendly. Just like on Google, having a high position is pretty much irrelevant, if your meta tags are so bad that no one clicks.
Amazon's SEO algorithm is not as intelligent as Google's, and so you can allow yourself to use multiple keywords – but be aware that the title should also make sense to potential customers searching for your product.
A good product title will typically contain several of the items below. These are both good for the user, who get a better picture of what you are selling, but you also want to describe the product better with different keyword modifiers:
Brand (Kitchen Aid)
Product line (Diamond)
Material (Aluminium)
Feature (Blending) – As a bonus, in the example we also get included some of the things you can blend.
Product type (Blender)
Color (Red)
Size (Professional)
Amount (If it were another product, screws and nails, for example, we had also included numbers in the package)
Example: Kitchen Aid Diamond Professional Blender in Red Aluminium for Blending Smoothies, Milkshakes, Gaspacho & More
Although you have the opportunity to write a long product title, it is important to place the most important first. On mobile and tablet, it won't show as many characters as on desktop.
Product Text
The product's description is also an important part of SEO on Amazon. It corresponds to your site's meta description and page body if we are to relate it to Google SEO. Here you have a number of options for describing your product with a lot of text, and you must use this to get the keywords you want to rank on.
Product Keywords
The product search terms are the element that corresponds to the meta keywords that you used on Google SEO in the old days. The search terms you enter are not visible to the visitor, but they are used by Amazon to evaluate which keywords are relevant to the given product. Here you can enter all the relevant keywords you can think of, and you don't have to worry about whether or not they make sense to read, as only Amazon is going to see them.
Although the keywords are not visible to the user, product keywords are actually the most important point in your text optimization. Title and description are incredibly important, but if you do not optimize against the keywords being searched, you will never sell any products with your organic listing.
Unlike the product title and product text, you can easily add all sorts of similar keywords here. You could do a small keyword analysis to find out what people are actually looking for when searching for your product (s).

Although you may want your own product page to rank on the keyword and thus hit Amazon on Google searches, it's not worth taking that match up.
Because Amazon is not your own platform, you will not be hit by keyword cannibalization, and keep in mind that it is always better to appear on Google searches with an Amazon link, rather than at all.
Amazon SEO guide tip: You can add up to 250 characters when working with your Amazon SEO Optimization product keyword. I definitely recommend getting as close to the limit as you can.
2. Reviews
Product reviews are a big part of Amazon's platform. When a person has bought a product through Amazon, then he or she can review the product afterwards, and thereby Amazon knows which products on the platform that are good and which are not. It is important to them because they do not control the products themselves.
Therefore, reviews have naturally become an important part of Amazon's algorithm, as they would rather present their users for products that have received a number of good reviews than for products that have received bad or no reviews at all.
How To Obtain Reviews?
This means that you need to get as many (good) reviews of your product as possible. There is a little "the chicken and the egg" situation about this situation; It is easiest to get reviews if you are shown high on Amazon and thus have a lot of sales, but you need to have reviews before you appear high. Therefore, you should work actively to get well pushed in the reviews from the start.
There are a number of different tactics for this, for example, setting the price low in the beginning to get many sales through, where you then accept that you lose money on the sales, but in return get a good portion of reviews, so that the product can be ranked high in the future.
Depending on where on the globe you are located, there could be companies in your country, helping with getting 4 or 5 stars reviews for your products. Often they have a panel of users willing to review products, if they get the product for free – however you need to pay the company, if they have to utilise their panel.
Reviews can be related to the link building discipline within Google SEO, where it's about getting other websites to "recommend" one's own website via links. At Amazon it is about getting buyers to recommend one's products via product reviews.
3. Conversion Rates
The third important element I will mention is the actual sales section of Amazon SEO, which is not part of Google SEO. One should keep in mind that Amazon makes money every time a product is sold because they take a share of the revenue. Therefore, they are also very much interested in presenting their users for the products that they actually end up buying.
One crucial factor in Amazon SEO 2019 is that there are many people who click on your product that buys it. If people never buy your product, Amazon does not make any money, and then they will one of your competitors products.
You should therefore do what you can to ensure that the conversion rate is as high as possible. You can partly influence this by having a low price on the product, but also by having some good pictures, a good text description and much more.
Other Factors
Although text, reviews, and conversion rates are the three primary ranking factors for Amazon SEO, there are also a number of less important factors.
Fulfilment by Amazon – If you choose to let Amazon keep your products on their own inventory, and thus have more control, these products will sometimes rank higher.
Images – the right images is an eye-catcher, which leads to clicks, leading to conversions. There are also different opinions about whether it also has a direct effect on your position.
Amazon SEO Tools
There are many different tools to help you make keyword analysis, track your position in Amazon's search results, and more.
Unfortunately, I don't have any experience with any of the tools below, but I thought I'd share anyway. If you know some awesome Amazon SEO tools, please share in the comment field.
A broad tool that allows you to find the keywords with the largest volume, find trends that you can tap into, spy on your competitors and more.
If you use the coupon code HYLDEBORG10 you will get 10 % lifetime discount every month.
If you use the coupon code HYLDEBORG50 you will get 50 % discount the first month.
A tool that can do many different things, but is clearly best known for their keyword analysis tool for Amazon – they also have a ranktracker, so you can see how well you manage over time.
A super simple tool for keyword analysis on Amazon. Enter a keyword (iphone) and get a lot of different ideas that include this keyword (iphone 8 plus case, iphone x case, iphone 8 case etc.) as well as related keywords.
A tool that can be used for much more than Amazon – but also works when doing Amazon SEO 2019. It is a plugin for Chrome / Firefox that displays search volume and competition data on the keywords.
You cannot use this tool directly for Amazon SEO, but an important part that happens after you have sold a product on Amazon – to send out an email and ask if the customer will write a review.
Much like Feedback Genius. It's a tool that makes it easy for you, as an Amazon seller, to send reminders to your customers asking if they want to write a review.
SellerApp can help you find related keywords for your product listing. You can choose to track these keywords so you can see your development over time.
Keywordtool.io is not just a good Amazon SEO tool – it is a generally good tool for SEO. You get keyword ideas based on autosuggest on Amazon, Google, YouTube, etc.
The Algorithm Behind Amazon SEO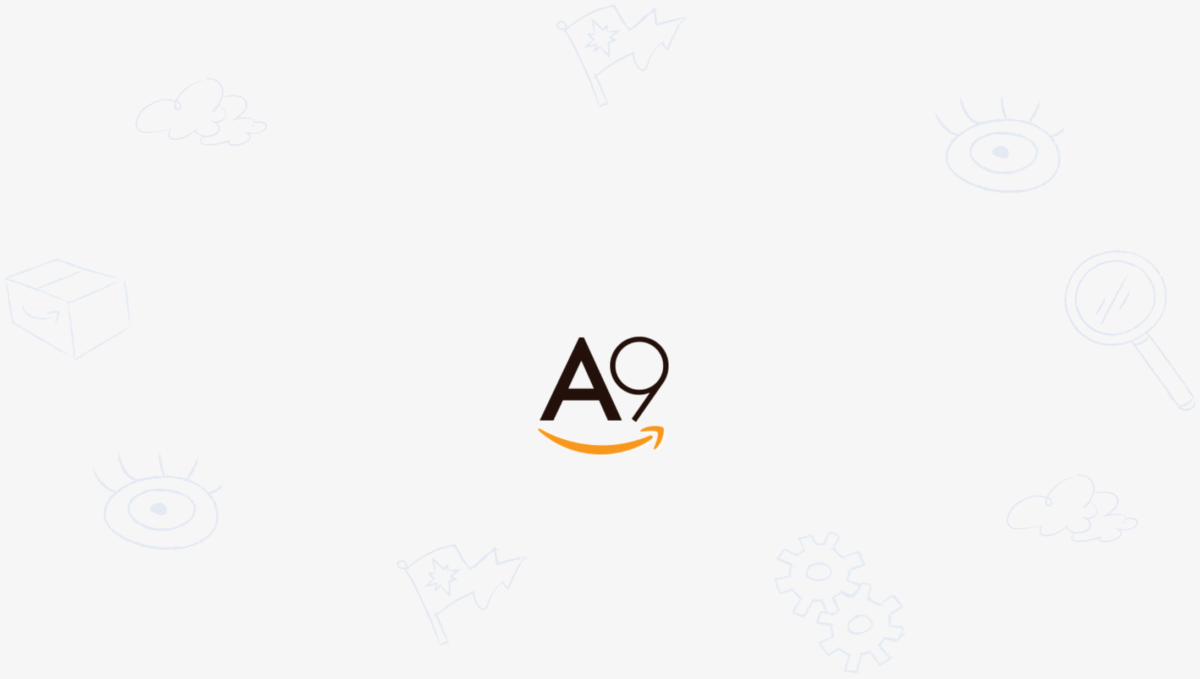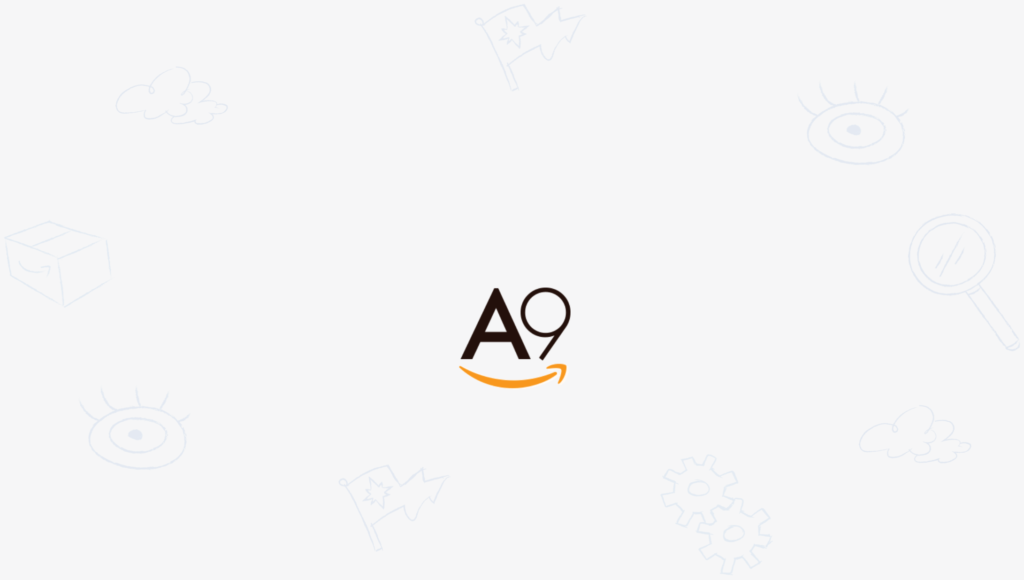 There are different algorithms for each search engine. Amazon has their own subsidiary that works solely on improving the algorithm behind product searches on their website.
The algorithm (and the company) is called A9 and is by no means as advanced as Google's. Conversely, it is nevertheless important to know that they have a whole team working exclusively to improve this algorithm, which means that in the future, it will probably not be as "simple" to work with Amazon SEO Optimization as it is in day.
It is not known how many parameters are in Amazon's algorithm, but it can in no way be compared to Google, which has over 200 factors. Although there is a team that does nothing but work on Amazon's algorithm, it is not updated as often as Google's.
The algorithm is still updated relatively often and it is therefore important that you keep up to date with this.
Having said that, it is also important to point out that Amazon is not a search engine – it is a giant webshop. Their primary task is therefore not to give you a good experience when using their search engine. Preserved, they are, of course, interested in giving you a good experience as it means that you are more likely to buy something, but are compared to Google whose main purpose is to guide you in the right direction when you looking for something, it is two different worlds.
The Four Parameters In A9
Sales history – Conversion rate, repurchase rate, number of products sold.
Keywords – Keywords in product title, product text and tags.
Price – Are you and your competitor equally good at selling and optimizing text? The cheapest product will win.
Availability – If your product is not in stock, Amazon will rarely display the product.
The biggest difference from Amazon's algorithm and Google's is that Google's mission is to lead you where you find an answer to your search, whether you are requesting information, contact information, reviews or products. At Amazon, it's all about wanting to show the products at the top that sell best, on the keyword you have typed.
Amazon SEO Hacks
Most beginners in search engine optimization are typically in search of different "hacks" to quickly get some results. These hacks are virtually no longer present, but are closer to a remnant of the past.
So, as with regular SEO, there is no quick way to success with Amazon SEO 2019 – you'll have to work hard on optimizing your products to see results.
However, if you compare Amazon SEO with Google SEO, there are fewer factors as to whether you become visible and in that way, it will typically not require an equally large project to become visible on Amazon vs. Google.
Other Marketing Channels On Amazon
Paid Search
In addition to Amazon SEO Service, you can also avail yourself of paid advertising on the platform. However, you can by no means compare their search advertising platform with Google Ads.
Amazon's search advertising revenue is less than 1% of their total earnings. Sure, it's a gigantic amount, because of the size of Amazon, but it's not something they have the big focus on.
Of course, once you've picked the biggest low hanging fruits on the SEO section, it makes sense to try their search advertising for – but don't expect the same good results, as with Amazon SEO.
Social Media Advertising
Depending on which markets you are on and how active you are with other channels on these, people can be more confident about converting directly to Amazon. It can therefore be a good idea to link your Facebook / Instagram / Twitter etc. advertising directly to Amazon.
You will be able to earn the most by linking them directly to your own webshop, but if the conversion rate is higher on Amazon, it can easily be a good business. Of course, this is something you should test before you set aside a large budget for this tactic.
If you do not want to spend advertising money on directing people to another site than your own, you can benefit from including reviews from Amazon, directly on your website. It will create peace of mind for Americans, Germans and other nationalities who trade a lot on Amazon.
Books On Amazon SEO
If you want to go even further with Amazon SEO 2019, there are a number of books in the subject. I've listed a few below that I've heard well about. I haven't read any of them yet, but they are on my reading list. Follow me on Goodreads or return to this post to see my review.
Source: bigcommerce.com
This post has affiliate links.